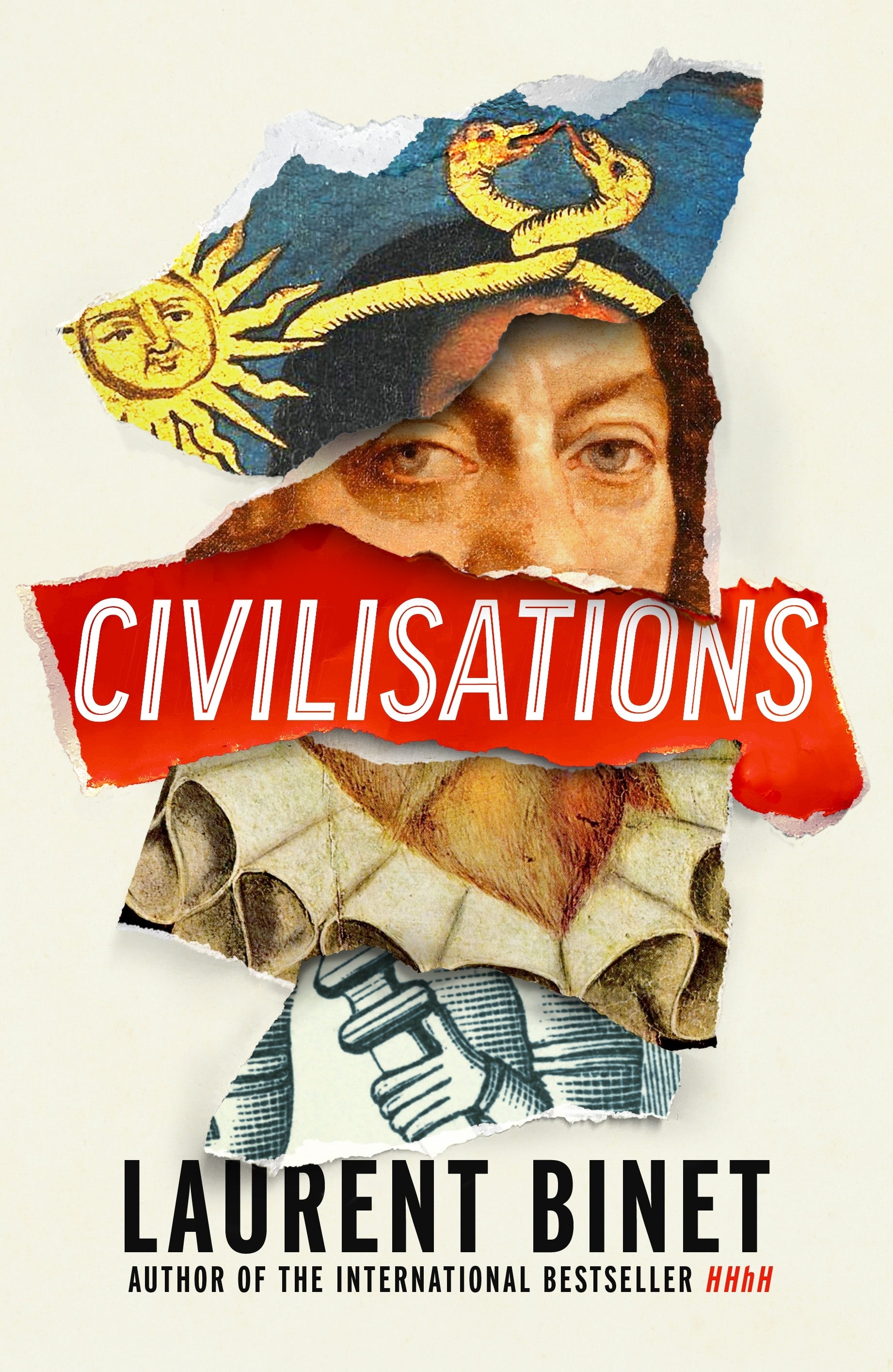 Civilisations by Laurent Binet Trade Paperback $32.99
Post by: Nick Day
/
Apr 21 2021
In store now
A stunningly ambitious and entertaining novel that gives us a counter-factual history of the modern world, from the author of the international bestseller HHhH.
c.1000AD: Erik the Red's daughter heads south from Greenland
1492: Columbus does not discover America
1531: the Incas invade Europe
Freydis is the leader of a band of Viking warriors who get as far as Panama. Nobody knows what became of them…
Five hundred years later, Christopher Columbus is sailing for the Americas, dreaming of gold and conquest. Even when captured by Incas, his faith in his superiority and his mission is unshaken.
Thirty years after that, Atahualpa, the last Inca emperor, arrives in Europe. What does he find? The Spanish Inquisition, the Reformation, capitalism, the miracle of the printing press, endless warmongering between the ruling monarchies, and constant threat from the Turks.
But most of all, downtrodden populations ready for revolution. Fortunately, he has a recent guidebook to acquiring power – Machiavelli's The Prince. It turns out he is very good at it. So, the stage is set for a Europe ruled by Incas and, when the Aztecs arrive on the scene, for a great war that will change history forever.
Reviews:
Civilisations is a wildly entertaining counterfactual story about the modern world, colonisation, empire-building and the eternal human quest for domination. It is an electrifying novel by one of Europe's most exciting writers.
***** Daily Telegraph
Establishes Laurent Binet as the clear heir to the late Umberto Eco, writing novels that are both brilliant and playful, dense with ideas while never losing sight of their need to entertain… One of the funniest, most riotously inventive and enjoyable novels you'll read this year (Praise for The 7th Function of Language) — Alex Preston * Observer *
HHhH is a highly original piece of work, at once charming, moving, and gripping (Praise for HHhH) — Martin Amis
A hugely entertaining novel, taking delight in its own twists and turns (Praise for The 7th Function of Language) — Nicholas Lezard * Spectator *
 Laurent Binet's HHhH is hard to categorise. All is can say is that it has the same gravity-defying balance of weight and light as early Milan Kundera (Praise for HHhH) — Janice Turner * The Times *
 Vividly recreates the assassination of Heydrich and its consequences (Praise for HHhH) — John Le Carre * Telegraph *